Corned beef is one of my favorite meals. It's such a traditional, festive dish and we enjoy it a couple times per year. My family makes it different than most because ours has a brown sugary glaze on the top. This glaze does for corned beef what Honeybaked does for ham. 🙂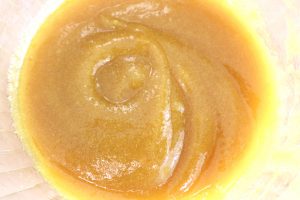 This simple glaze is easy to put together, you probably have the ingredients on hand, and it only takes a few extra minutes. This is the only way I've had corned beef for years, and now it's the only way I'll eat it. It goes great with a side of potatoes, carrots and cabbage. I hope your family enjoys it as much as mine does.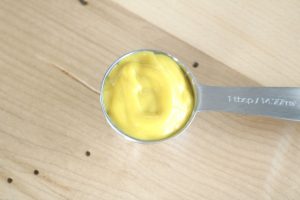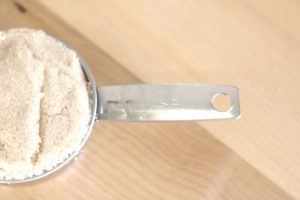 Ingredients:
¼ Cup Packed Brown Sugar
1 Tbsp Yellow Mustard
Corned beef brisket
*glaze recipe is for 5 lb brisket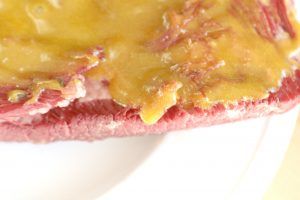 Directions:
Put your brisket in a pot, cover it with water, and bring the water to a boil.
Reduce heat and simmer for approximately 4 hours, until tender.
Remove the brisket from water, scrape off the fat and let it sit for approximately 30 minutes.
Mix together brown sugar and mustard and spread it evenly over the top of the brisket.
Put the brisket under the broiler until the glaze just starts bubble (do not brown). Remove from oven, let it rest for about 10 minutes, then slice and serve. Enjoy!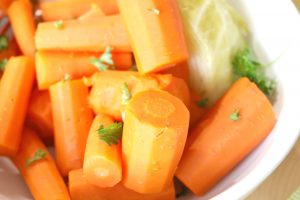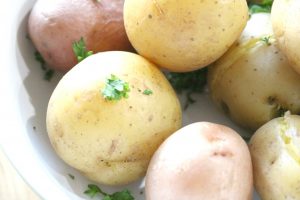 Hello! If you're looking for a dessert to pair with your meal, why not try my salted caramel pretzel cheesecake bites?