I spend an unreasonable amount of time looking at nail polish on Pinterest. I'm obsessed. I was getting my nails done pretty regularly when I was pregnant but once the baby came it was hard to find the time to get away and go to the salon. And, even if I got away, the dry time of regular polish prevented me from picking up my baby for a while after my manicure.
Every time I'm at the salon they try and get me to upgrade to Shellac. It usually takes about three times of saying "Just a regular manicure, please" before the nail tech stops asking me if I'm sure I don't want shellac. I know everyone loves shellac but I'm just not there. Sure, I want my nail polish to last and I love that it's dry immediately. However, it's pretty expensive and just because my nail polish doesn't chip for 14 days doesn't mean my manicure still looks good.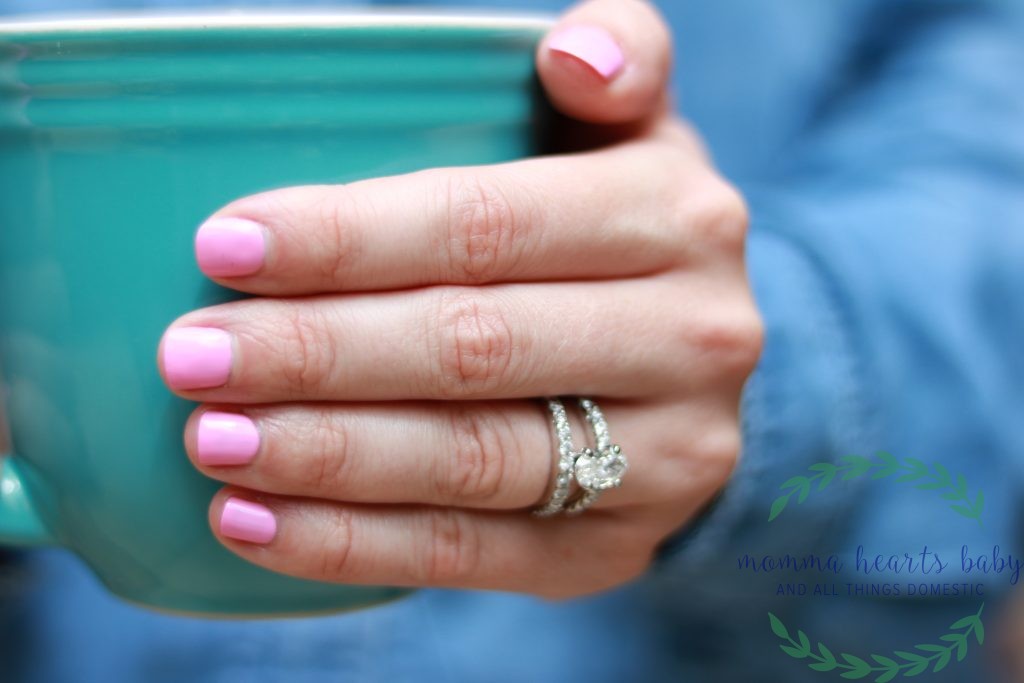 I was flipping through my Allure magazine when I came across the new Essie Gel Couture polishes. Within a few hours I had a bottle of Haute to Trot and the top coat. This new polish is different because it is an at home gel manicure that doesn't require a UV light and the brush has been modified. The polish still dries upon application.
First I wiped my nails with nail polish remover to get rid of any oils on the surface of my nails. Then I applied two coats of polish followed by one top coat. I waited 60 seconds in between each coat.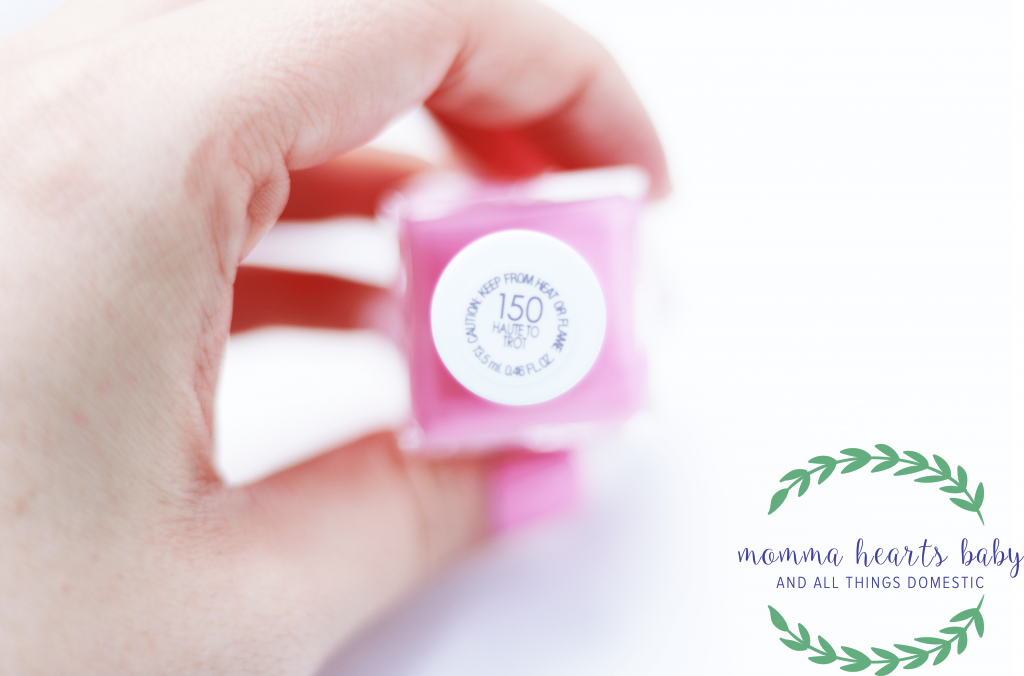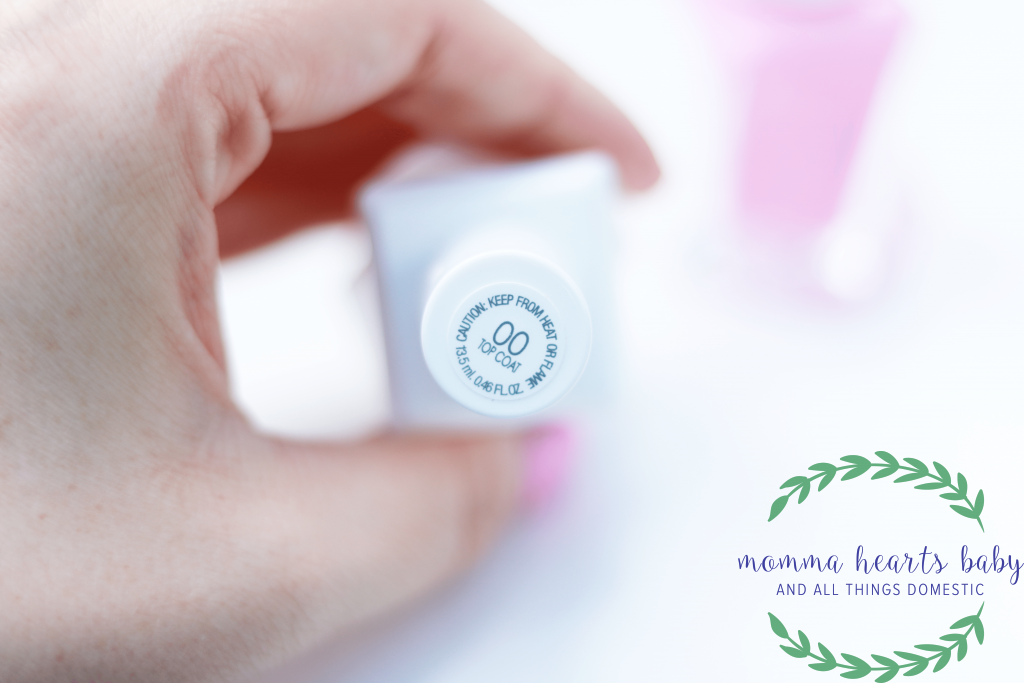 I was impressed with the results. I'm not great at painting my nails and the manicure I gave myself at home in 10 minutes looked as good as a lot of manicures I've had at the salon.
The new brush is curved like my cuticles so I was able to get close to the cuticle without getting paint everywhere. The polish around my cuticles looked like it does after you take a brush with pure acetone and wipe around the edges. I love that.
I was able to control the polish much better because the brush had a swirl stem that prevented me from getting too much polish on my nail. I did notice that sometimes the polish didn't have even opacity and there were some lighter areas. I attribute this to the swirl stem that prevents too much polish from getting on the nail. To account for this, I just did an extra coat where I saw it went on too light.
The polish was dry immediately. I could get on with my day and didn't have to worry about messing up my mani

.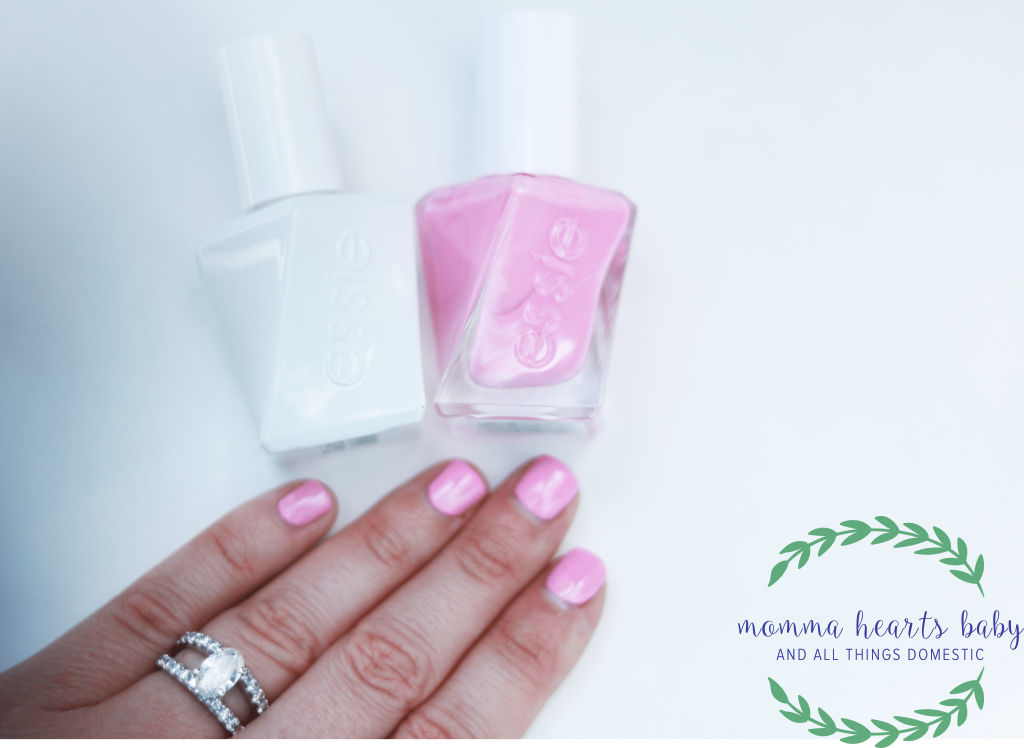 The only thing I'm bummed about is that this polish doesn't come in the same shades as the regular Essie line. If you're a ballet slippers fan you're going to have to find a similar shade in the gel couture line. That being said, there are plenty of colors to start loving. Beauty Geeks tried out all the new swatches here. Fairy Tailor looks like it's the closest to Ballet Slippers if you add a third coat. Maybe I'll just have to get it and try it out for you 😉 Here's a link to the polishes!