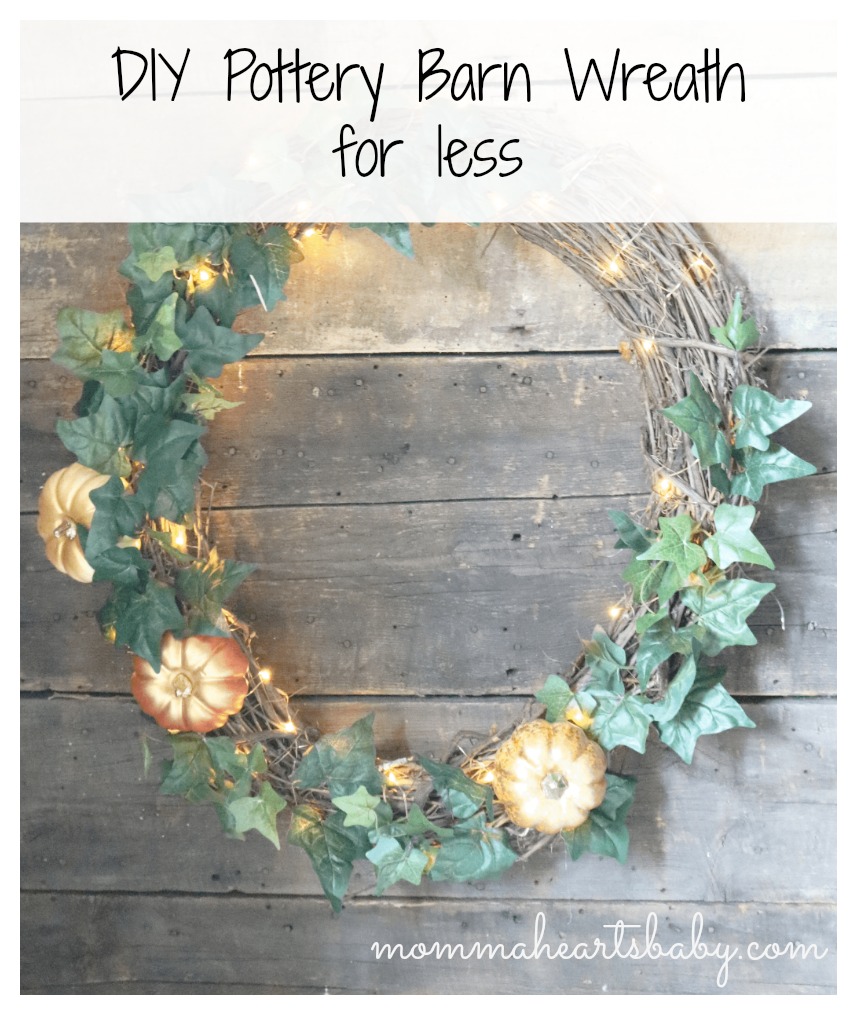 I was on the Pottery Barn website looking at their fall decor when I came across a wreath I really liked. It was natural looking, not too overdone, and it had lights. I loved it. Pottery Barn was selling the Lit Natural Pumpkin Wreath for $149 and that was more than I was looking to spend.
I thought this wreath was easy enough to deconstruct and I saw the $149 price tag as a challenge. I went to Michael's and got a 25" diameter wreath, leaves, and gourds. Michael's lights were expensive so we got these lights (choose the copper wire) from Amazon. I wasn't sure what to expect since they were only $7.00 but I was impressed. They have a copper wire that blends in with the wreath and the lights are delicate.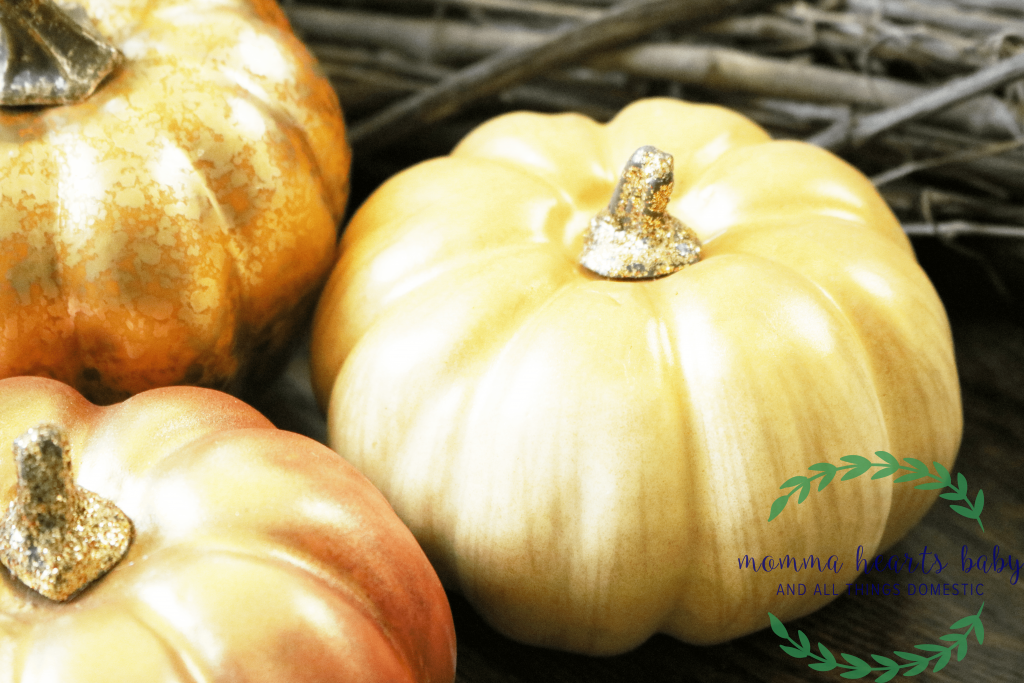 I gathered my supplies:
Wire cutters

Wire

25" diameter wreath

Fake bunch of leaves (1)

String of lights

(2)

Fake gourds (3)

Hot glue gun and glue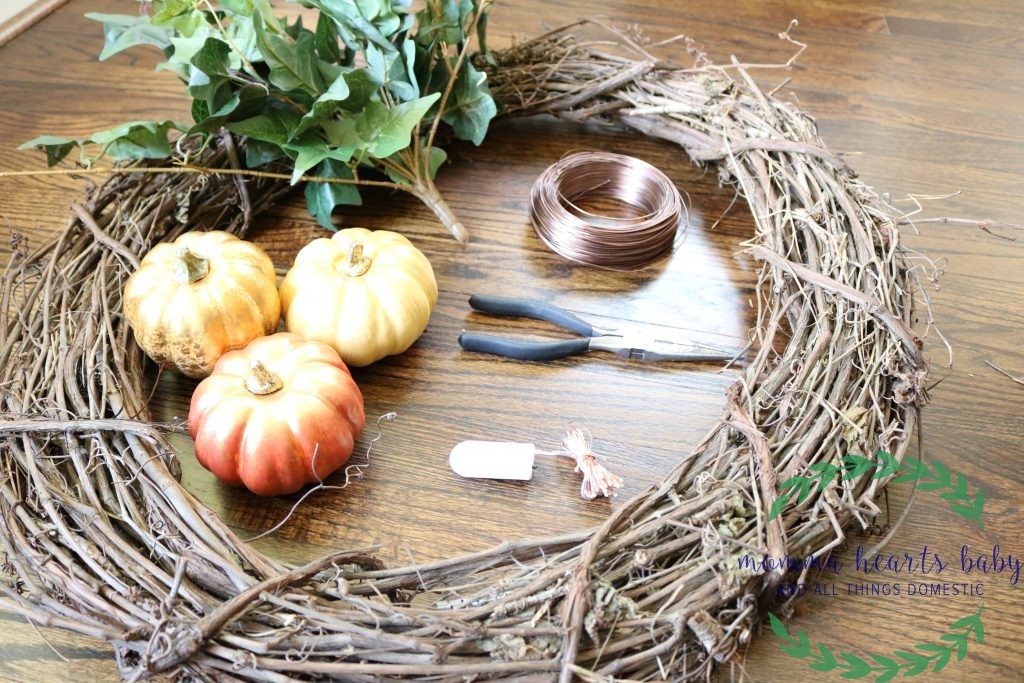 Start by stringing lights on the wreath. Wrap both strings around the wreath so that the on/off switches line up at the bottom of the back side. Secure the switches with wire.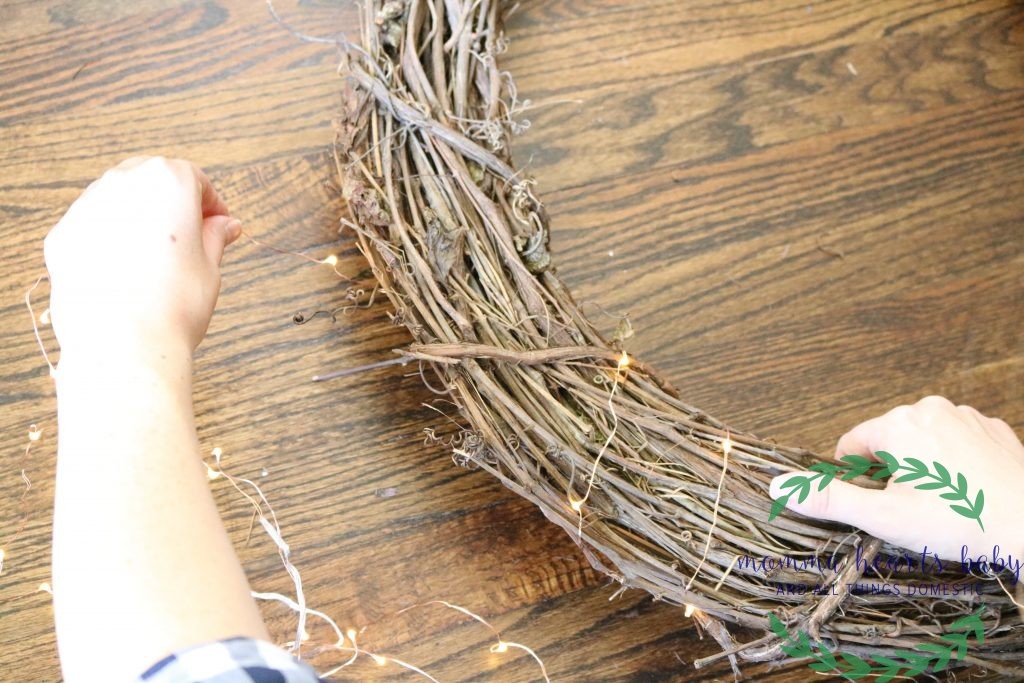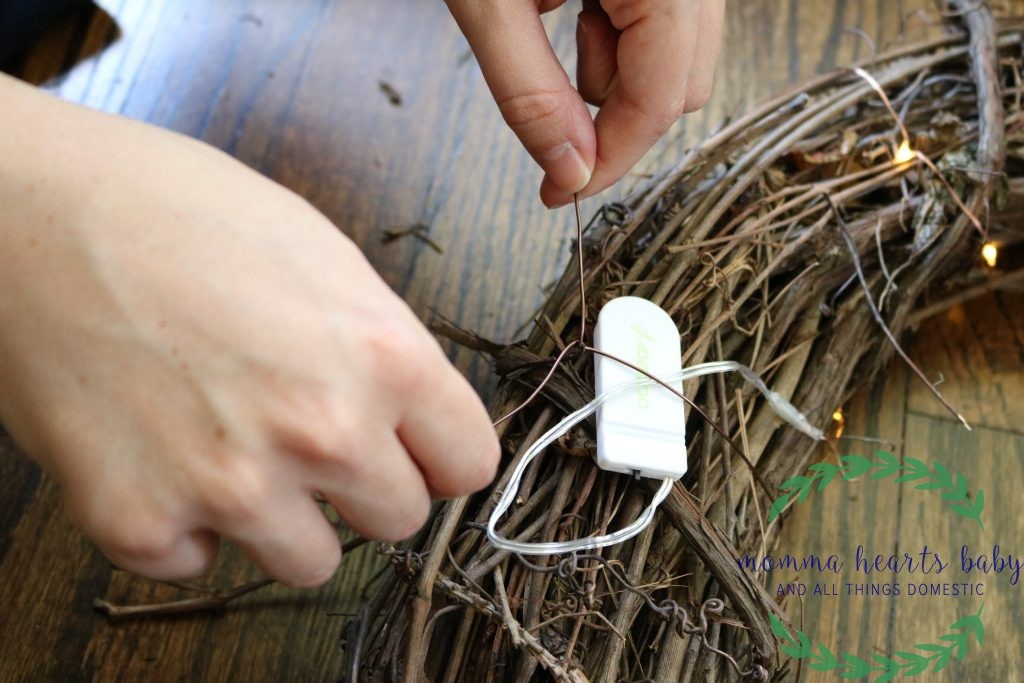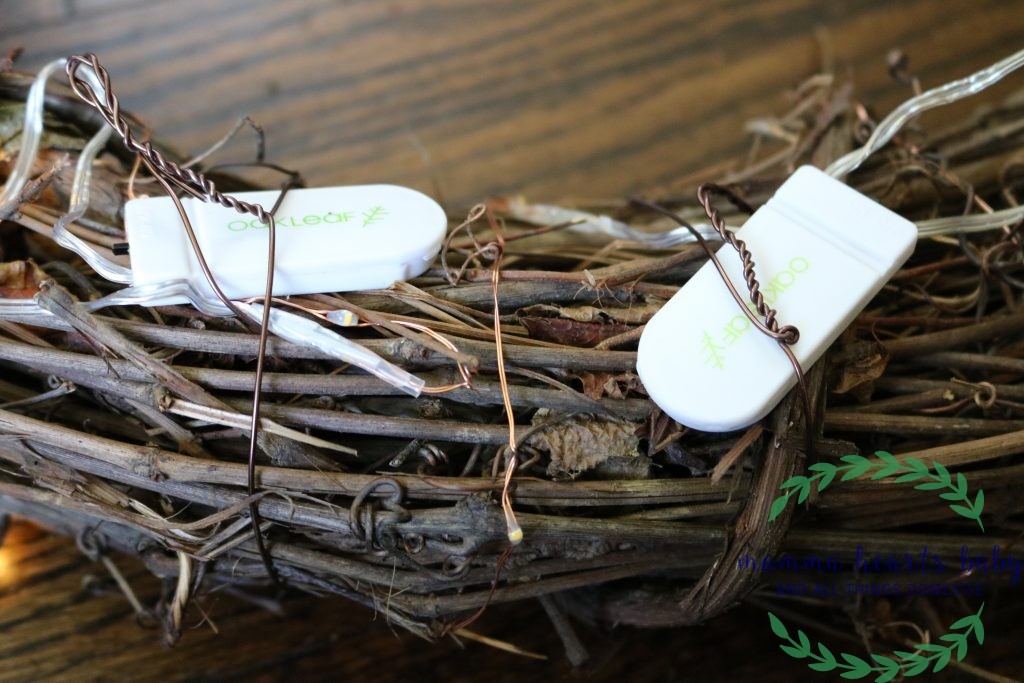 2. Cut apart the fake bunch of leaves so you're left with smaller branches like this: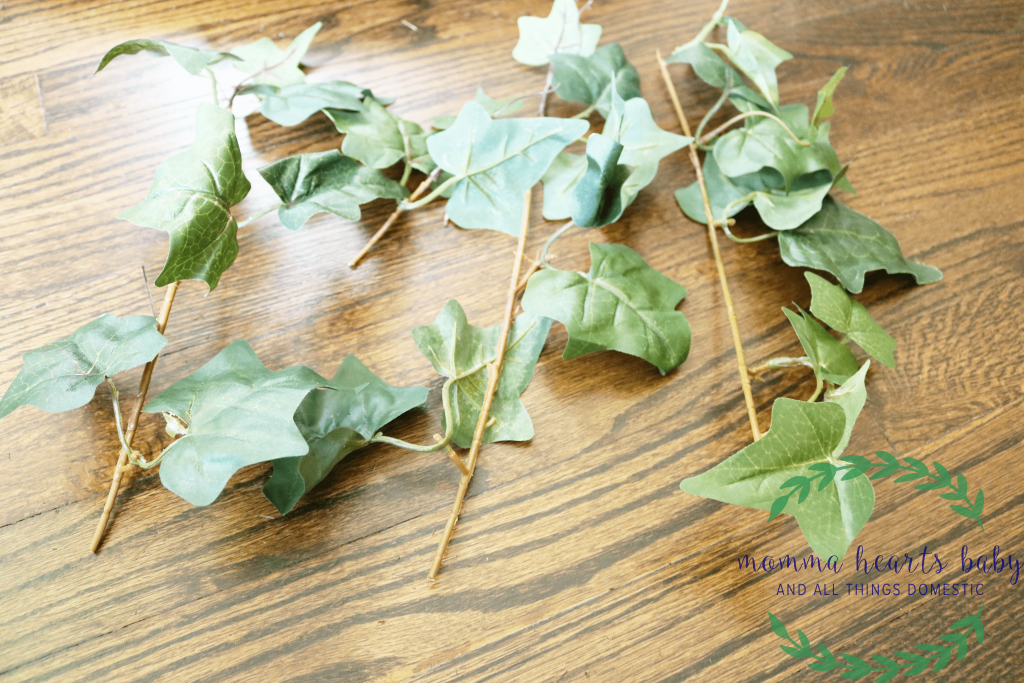 Add the leaves to the wreath. Put extra leaves on the left side while leaving the right side more sporadic. Secure the leaves with floral wire.
3. Apply hot glue to the bottom of each gourd and secure it on the wreath. Cluster two gourds on the left and leave a single gourd on the right.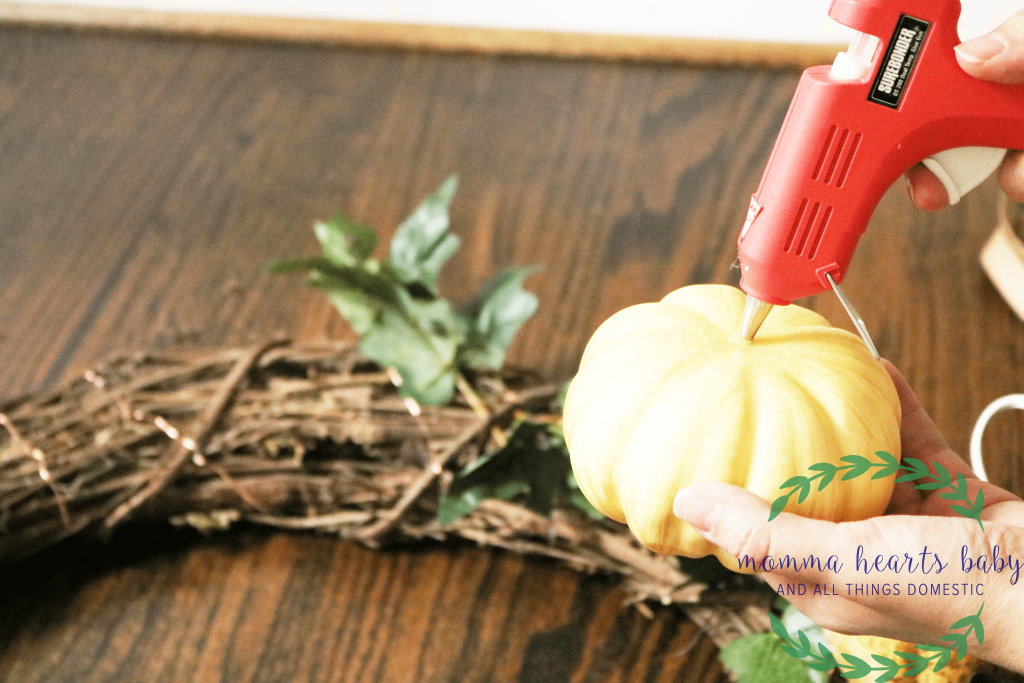 This wreath cost me $33. Everything but the lights was purchased at Michael's and I had a coupon for 40% off the highest priced item. I could have gotten the price down lower if I used more coupons from Joann's as well, but I was in a hurry. Here's the price breakdown:
25" diameter grapevine wreath + ($9.99 @ 40% off) + English Ivy Bunch ($8.49) + Fake gourds (3@$3.49) + Sales Tax ($1.52) + String of lights ($7.50) = $34.04
Here's the finished wreath: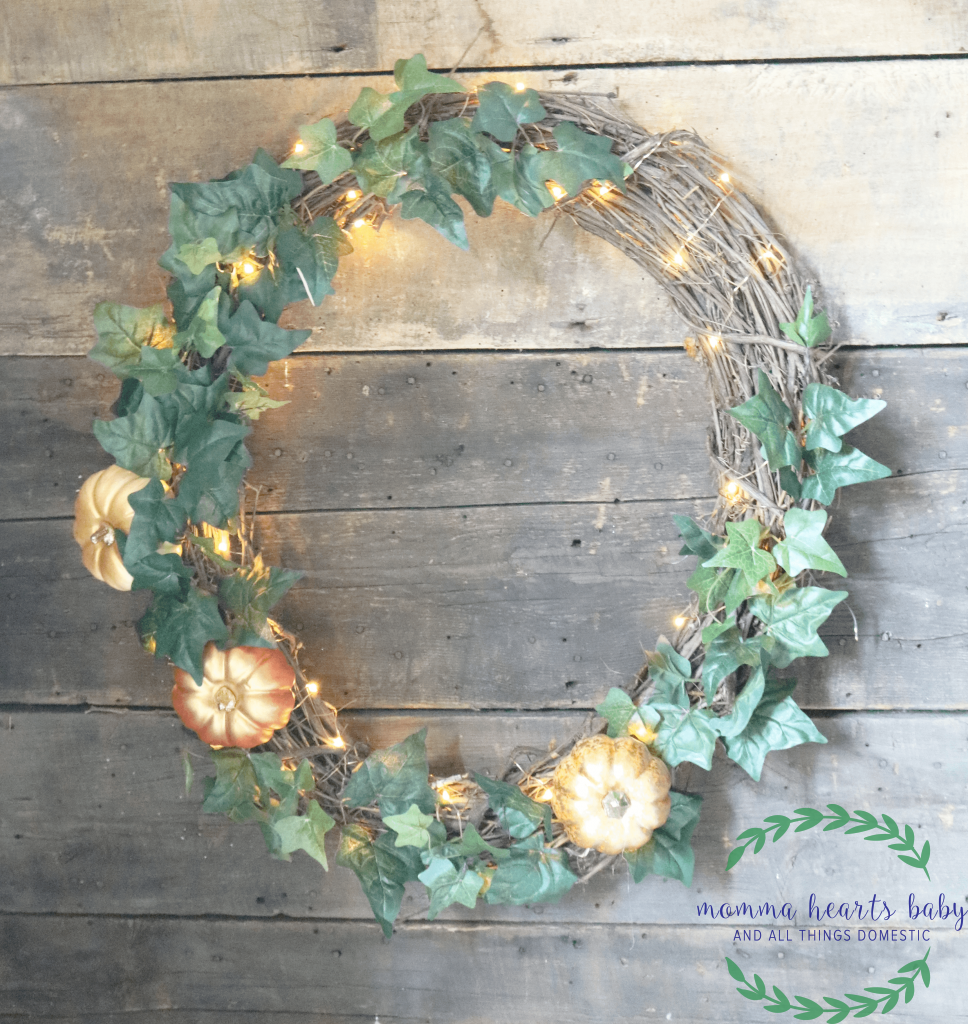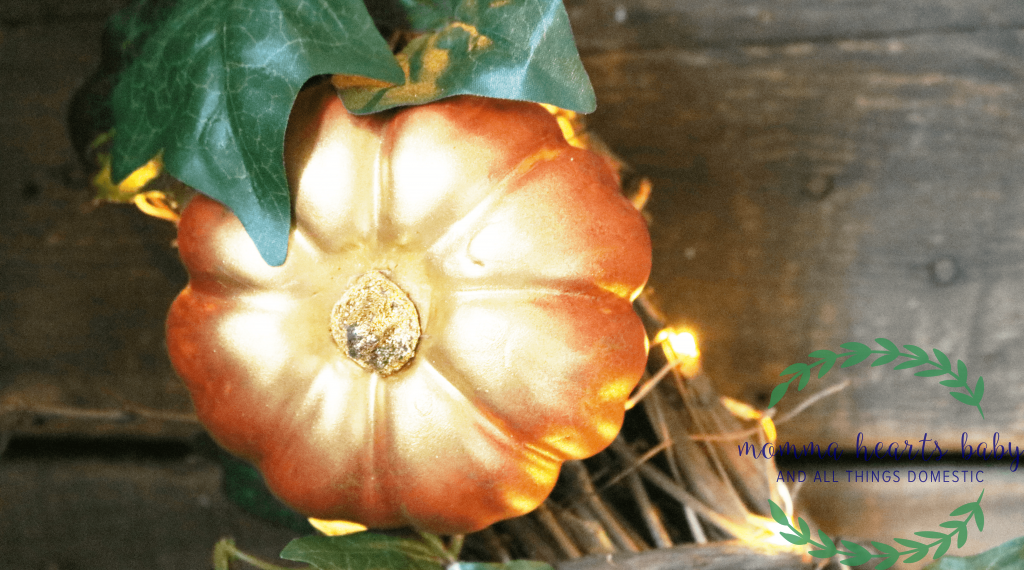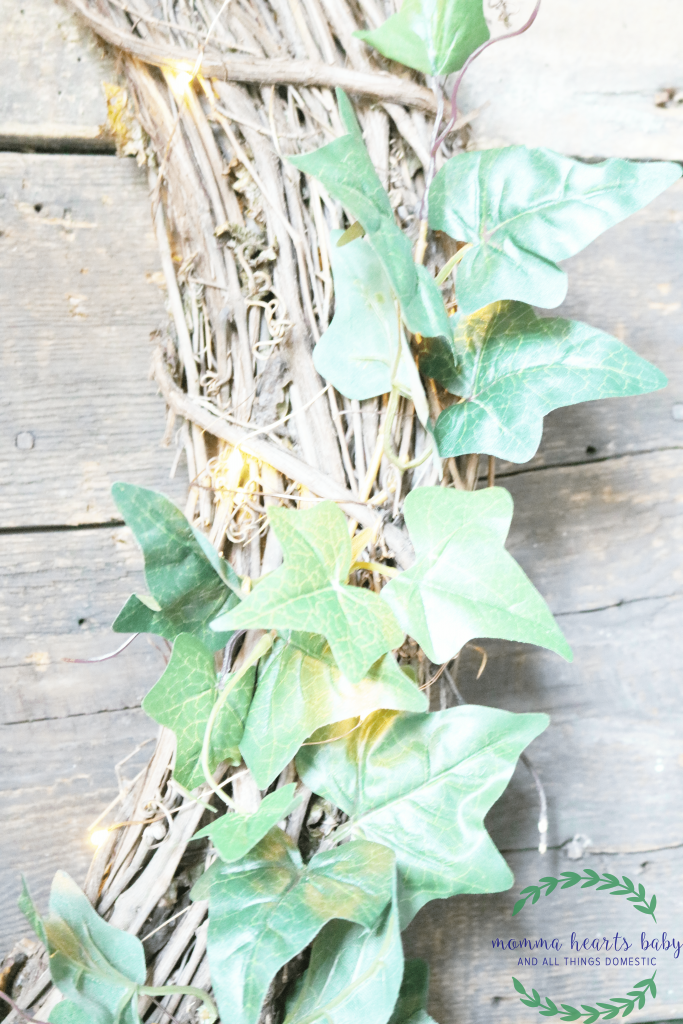 Compare that to our $149 Pottery Barn Wreath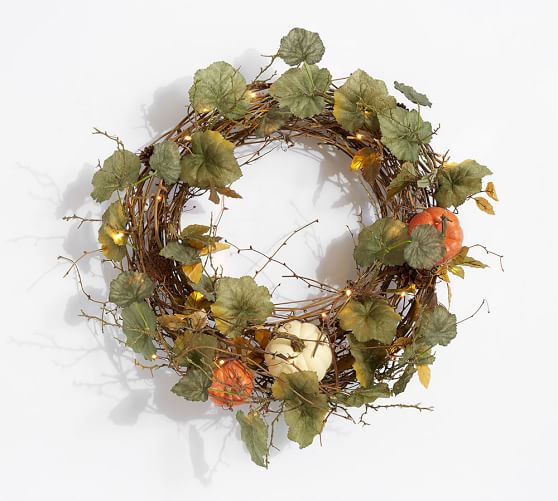 One of the biggest differences between my wreath and the Pottery Barn wreath is that my wreath was oval while the PB one was round. I didn't notice this at first while I was picking out the wreath. This entire project was completed during a 2 hour nap time. This project went really well. The materials were easy to get, assembling the wreath didn't take a lot of skill, and I saved over $100. I'd do it again!