I'm always looking for flattering tank top. Something with thicker straps that doesn't require a strapless bra, but that's also cut well. During the Nordstrom sale every blogger I follow was raving about Top Shop's U Neck Tank. They promised it was flattering, soft, and cost less than $20. The only downside was that it had a frayed hem that wasn't really visible in the pictures online.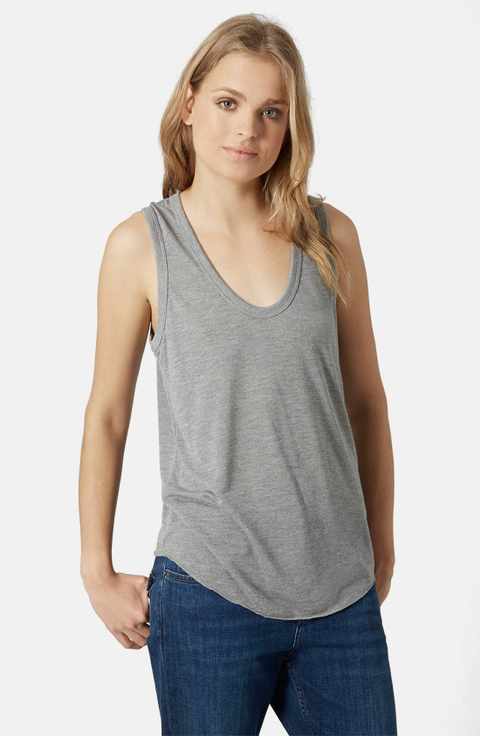 It must have been a great tank because Nordstrom has been sold out of it for a while now (well, in any size but a 2) and I can't find it anywhere else.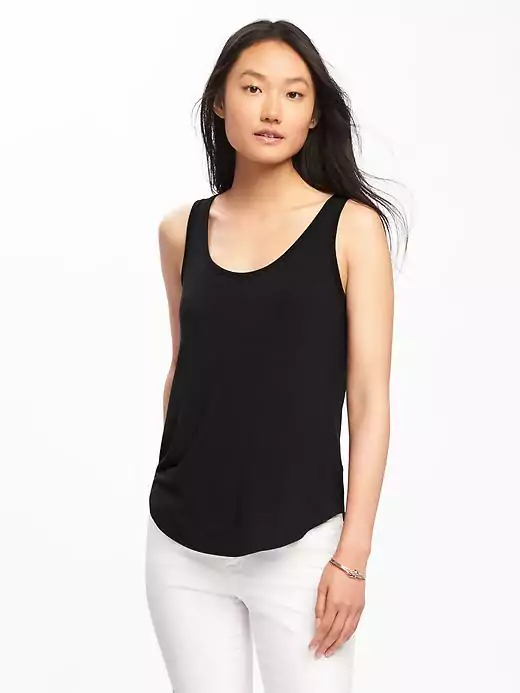 I found the perfect alternative to the Top Shop tank at Old Navy. The Luxe Curved-Hem Tank is just as cute, but I like it even better because it has a finished hem. It's soft, and the fabric doesn't feel cheap. The straps are thick enough to hide bra straps, but not so think that it has a frumpy shape. The best part about this flattering tank top is the cut — it fits like a glove around the arms and bust, but hangs looser. I really like the curved hem too!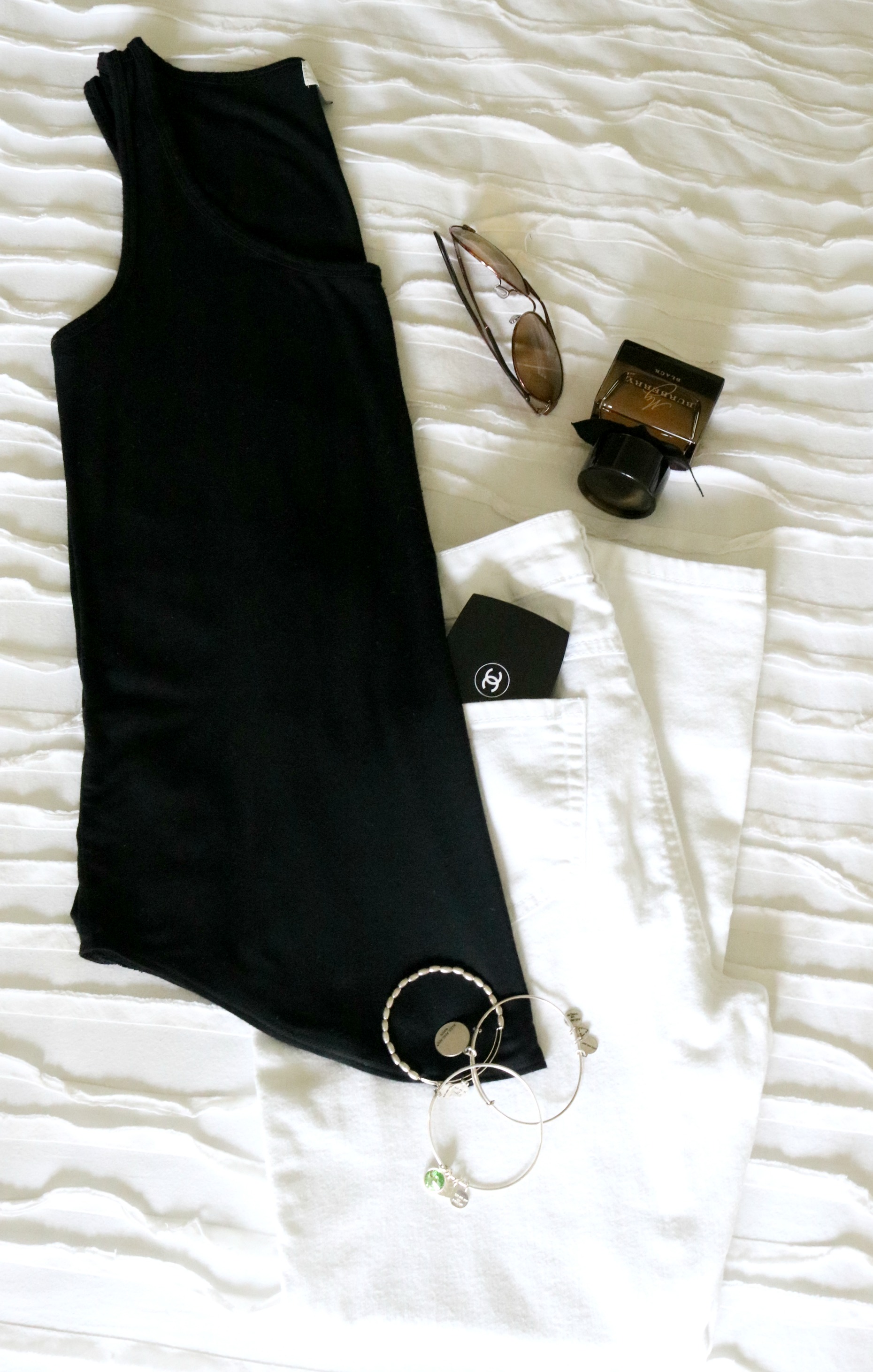 I'd suggest sizing down and getting it in black. There are a lot of cute colors (11!), but I'd stay away from the white because it's pretty see through.
Oh and it's the perfect tank to pair with leggings because it's nice and long. I have one more reason to live in leggings! 
If you're looking for a basic tank, I'd definitely recommend this one. It's inexpensive, flattering, soft and it's held up really well. I hope you love it as much as I do!