Our kitchen remodel is starting soon and we've been working hard on dreaming up the perfect farmhouse kitchen. White shaker cabinets, carrera granite counter tops and a mint green ceiling are all on my list. More on that later! While I'm thinking of the materials I want, I'm also keeping in mind how I want to decorate the space. Here are some things I've found on Amazon that I think would complete the perfect farmhouse kitchen.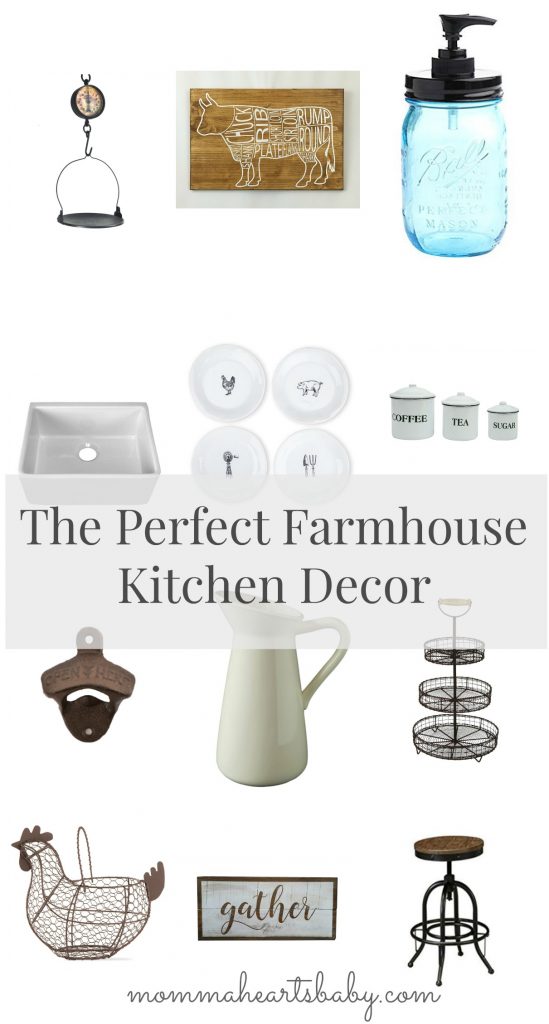 scale // butcher's diagram // mason jar soap dispenser // farm sink // appetizer plates //canisters //
bottle opener // ceramic pitcher vase // three tier display rack // chicken wire basket // gather sign // bar stool
If you're looking for more farmhouse decor ideas, check out our previous post on living room decor.