Last weekend, our family went to see the new Beauty and the Beast movie. We all loved it! I was a little unsure of whether or not I would be able to buy into the talking candlestick but it was the best movie I've seen in a long time! Emma Watson is such a good Belle and I love that she made her a strong female character and not just a Disney princess. It was really fun to see the story again for the first time, while my kids really were seeing it for the first time because they haven't seen the animated version yet!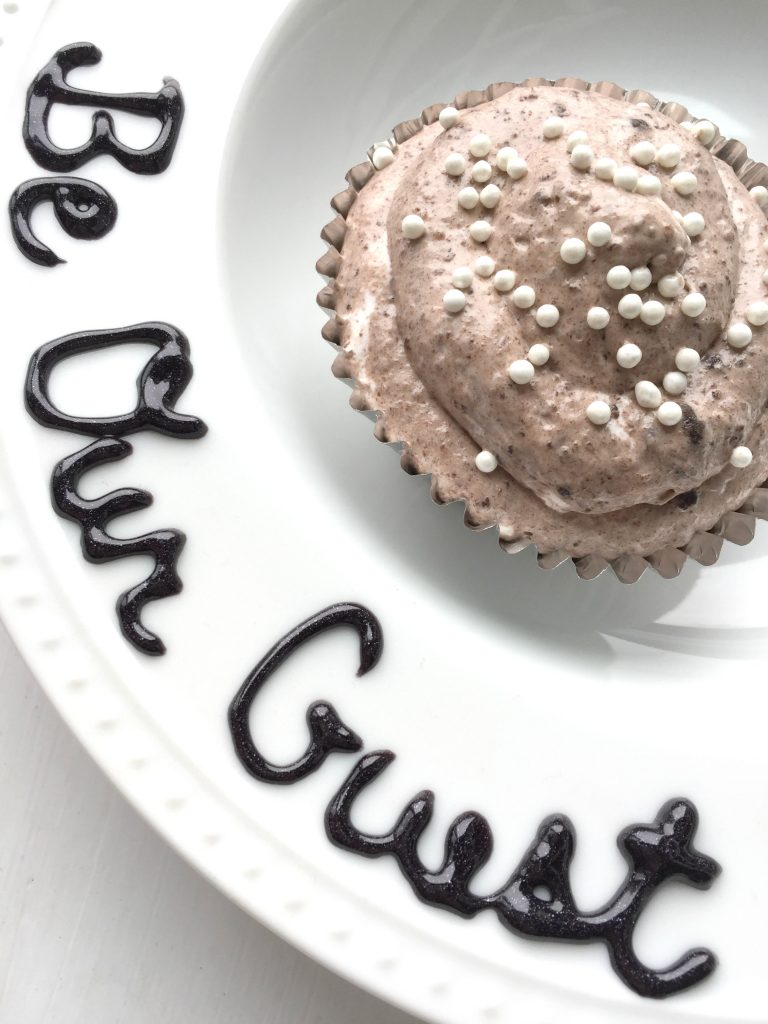 After seeing the movie, I was scrolling through Facebook, and saw a top ten list of foods to try at Disney World by Delish and of course I was sucked right in. The number one food? The Grey Stuff! As in: "Try the grey stuff, it's delicious! Don't believe me? Ask the dishes!" The grey stuff in the movie looks like a savory dish to me, but at Disney World, it's a dessert. The commenters on Delish noted that it can be hard to try the grey stuff because it's only available at certain spots and you need a reservation. I knew we had to make our own version! Disney's version looks like a chocolate mousse with white pearl sprinkles on top. Easy to recreate with some pudding mix and Cool Whip.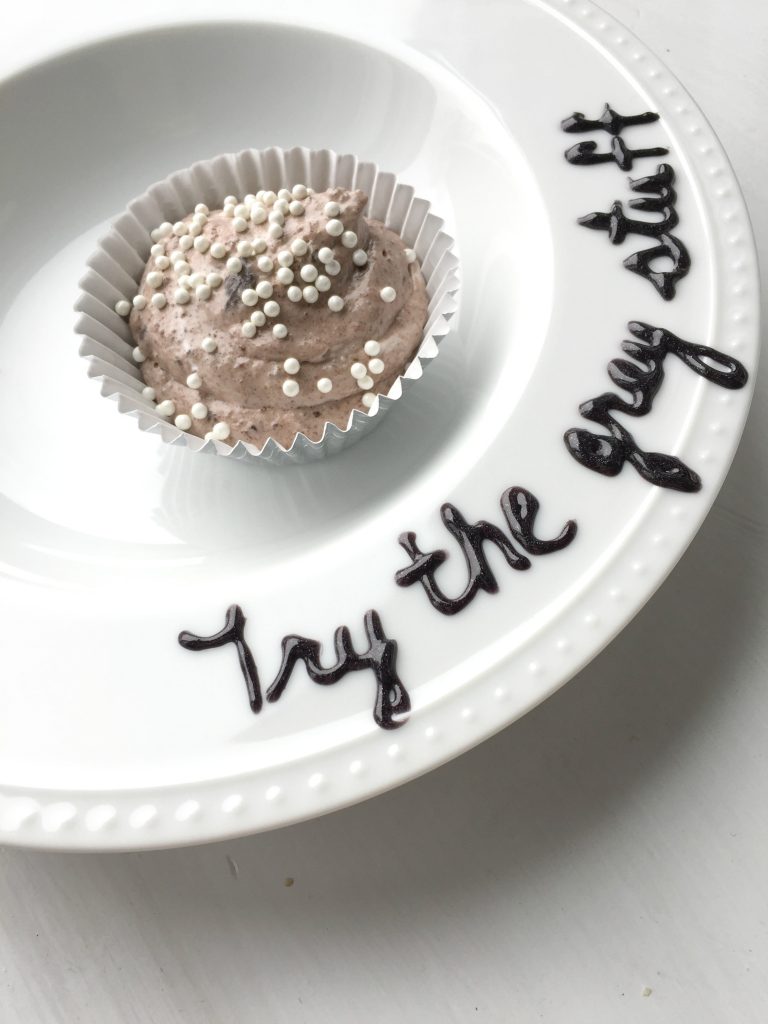 We made it, and it is delicious, although sweet and filling. I piped it into cupcake wrappers and that is the perfect portion. It would also be good on top of a cupcake or cookie but we were going for the quick and easy version so we had it on it's own.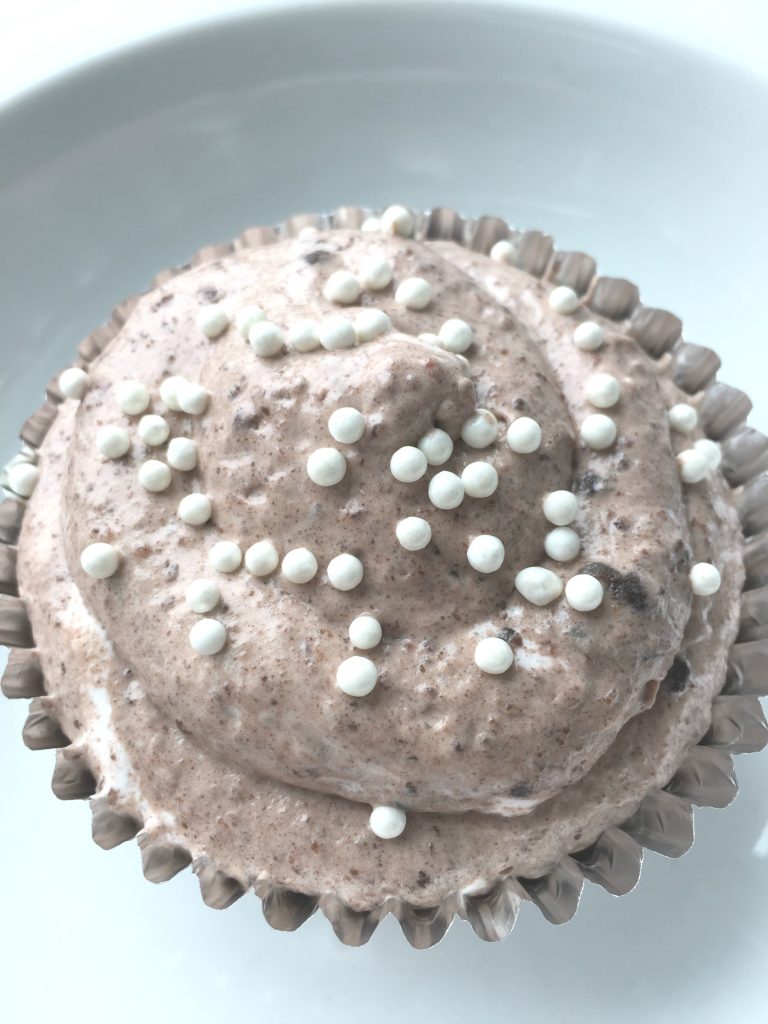 The Grey Stuff Recipe
one package vanilla pudding mix
one package chocolate pudding mix
one jar marshmallow fluff
12 oreo cookies crushed to a fine crumb
2 cups milk
1 tub cool whip
In a large bowl, mix together both pudding mixes and the milk. Add the cool whip. Stir in the oreo cookie crumbs. Gently fold in the marshmallow fluff. Chill for one hour. Pipe into small dishes or cupcake wrappers and top with white pearl sprinkles.
Have a sweet tooth? What about these salted caramel pretzel cheesecake bites?